SEMCO Multi-function insulating glazing
Saving energy for a bright future
Our ideal product for glazing in new builds, window replacement or renewing glass during renovations. Low-e glass is widely used on facades with a relatively low glass proportion of less than 50 percent, where protection against the summer heat is not a consideration. On this size of window area, the SEMCO Renova and SEMCO Energy low-e glass products provide an exceptional and comfortable indoor climate.

Both product groups meet the requirements of the German Building Energy Act (GEG). Application in low-energy and passive houses is an option as the products allow a great deal of energy into but not out of a building.
SEMCO Warm Edge - The new standard for saving energy
'Warm edge' is the colloquial term for the thermally improved edge seal on insulating glass units (IGUs). SEMCO Warm Edge denotes the range of various 'warm edge' products offered by SEMCO.
Conventional spacers made of heat-conducting aluminium form a thermal bridge on the edge of the IGU. This causes valuable heat around the edge of the glass pane to be conducted outside, effectively cooling down the inside window pane. A frequent result of this process is condensation around the edge of the glass during heating periods.
Being detrimental to the energy balance, in SEMCO Warm Edge this spacer has been replaced by products made of less conductive materials. Thermal bridging on the interface between the IGU and window frame/facade profile is consequently reduced - thereby saving heat and lowering the risk of condensation on the edge of the glass. The 'warm edge' significantly improves the thermal transmittance coefficients of the glazing.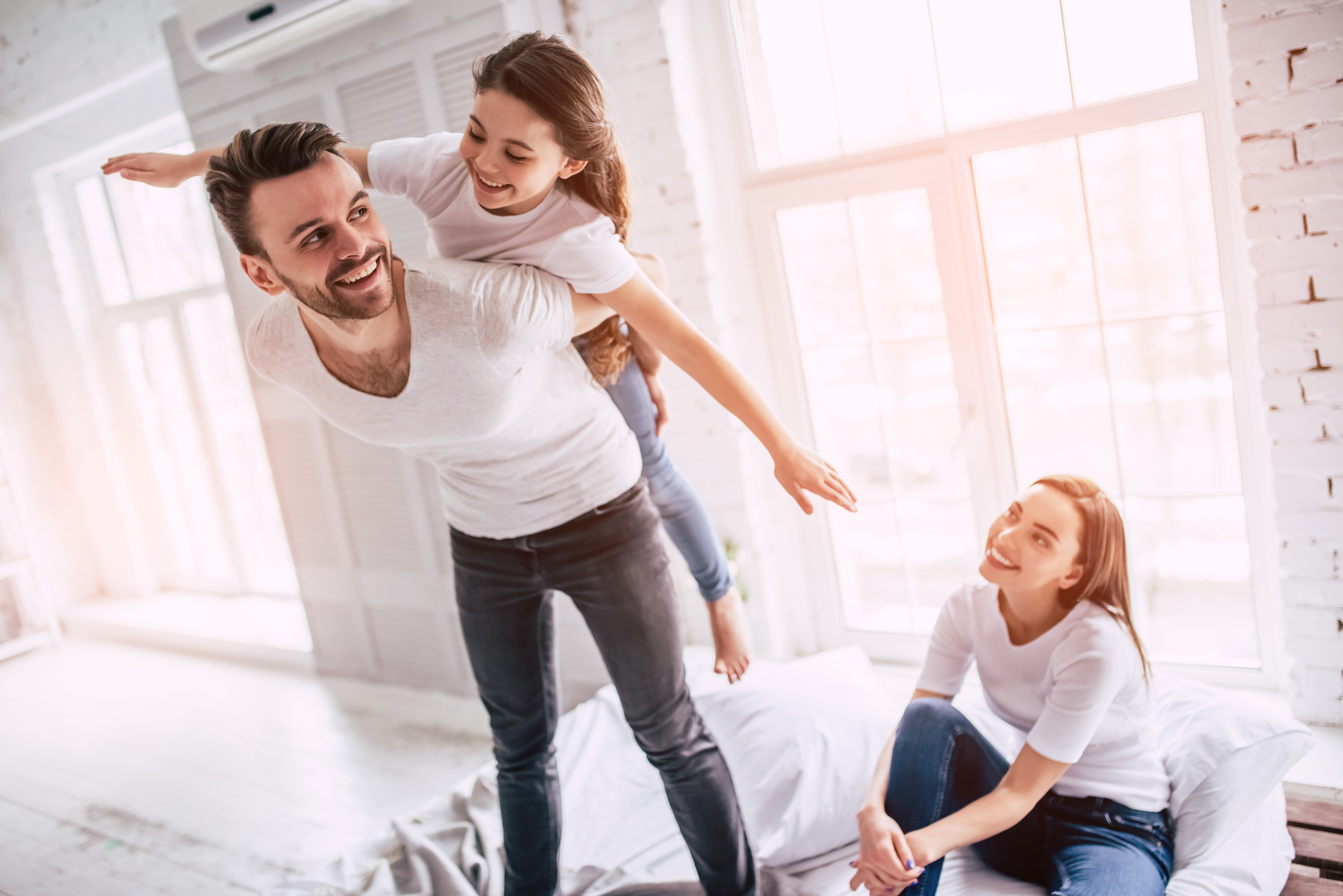 FIVE BENEFITS OF SEMCO WARM EDGE WHEN COMPARED WITH ALUMINIUM SPACERS
In cold temperatures, heat-loss to the outside occurs practically unhindered with aluminium spacers. SEMCO Warm Edge spacers effectively close the thermal bridging on the glass to frame interface. In contrast, in warm temperatures the spacers help to ensure less heat flows from outside to inside. This helps reduce energy use and CO2 emissions.
The improved insulation of SEMCO Warm Edge spacers ensures homogeneous high temperatures on inner glass surfaces, consequently preventing draughts and an uncomfortable indoor climate.
Condensation quickly forms with aluminium spacers due to the cold edge area. This can lead to unhygienic mould formation that is detrimental to the service life of the windows and glazing. The improved insulation of SEMCO Warm Edge spacers also essentially prevents such formation.
Featuring kinks in the corners, aluminium spacers struggled to absorb glass movements. SEMCO Warm Edge spacers offer a homogeneous appearance even in the corners of the glass, and thanks to their flexibility, absorb glass movements caused by temperature fluctuations, wind loads and differences in air pressure.
The metallic look of aluminium spacers frequently distracted on account of the glare. SEMCO Warm Edge spacers feature a high-quality matt-surface design and fit aesthetically into the overall appearance of the window.
SEMCO Energy - More efficiency and the heat remains indoors
With a excellent thermal transmittance of up to 0.5 W/m²K, SEMCO Energy is one of the top-rated leaders on the facade insulation market. Benefit from threefold thermal insulation:
Triple glazing
Innovative glass coating with imperceptible heat reflection
Highly heat insulating inert gas filling in the spaces between the panes

Greater comfort with SEMCO Energy. The high-tech product SEMCO Energy combines energy saving with a premium quality living standard. A glass coating prevents the undesired penetration of excessive thermal radiation to the interior and escape of heat to the outside. No cold areas in the indoor space - the surface of the interior pane remains pleasantly warm.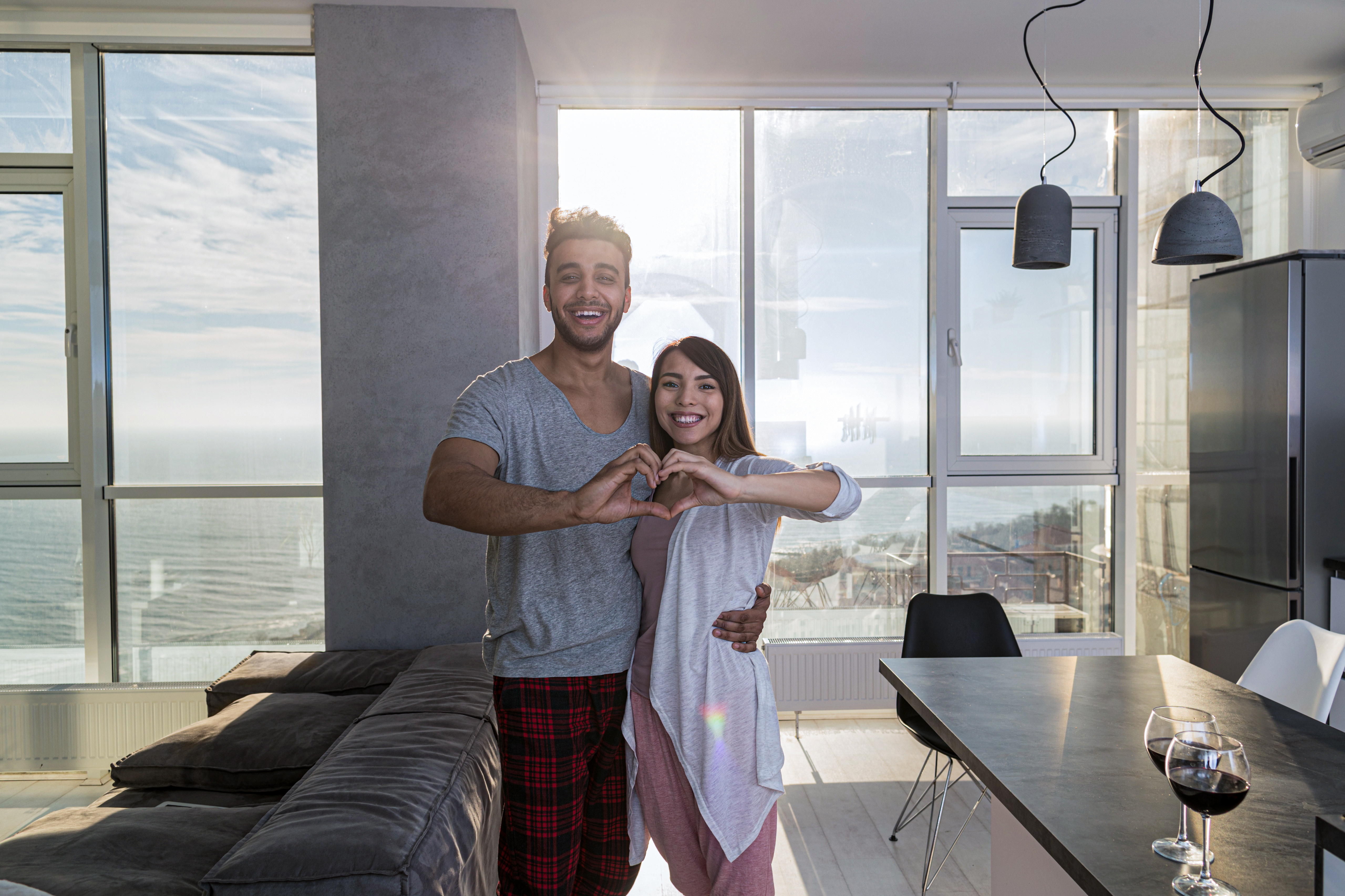 SEMCO Renova - Premium low-e glass for new buildings and renovations
Regardless of whether a new build or energy-upgrade to an existing property (according to GEG): SEMCO Renova is the ideal option to install a visually appealing, high-quality and contemporary product at a favourable price. Particularly in the renovation of older buildings, SEMCO Renova impresses thanks to its specially developed coating with an Ug value of 1.0 in the standard configuration 4/16/4. Weight and configuration depth are less than for triple glazing featuring a comparable configuration.
High thermal insulation of 1.0 W/m²K (in standard configuration) and the greater comfort level distinguish Renova as premium low-e double glazing. With specific configurations (sound insulation, security and safety glass), the space between the panes may be smaller and the glazing Ug value correspondingly higher.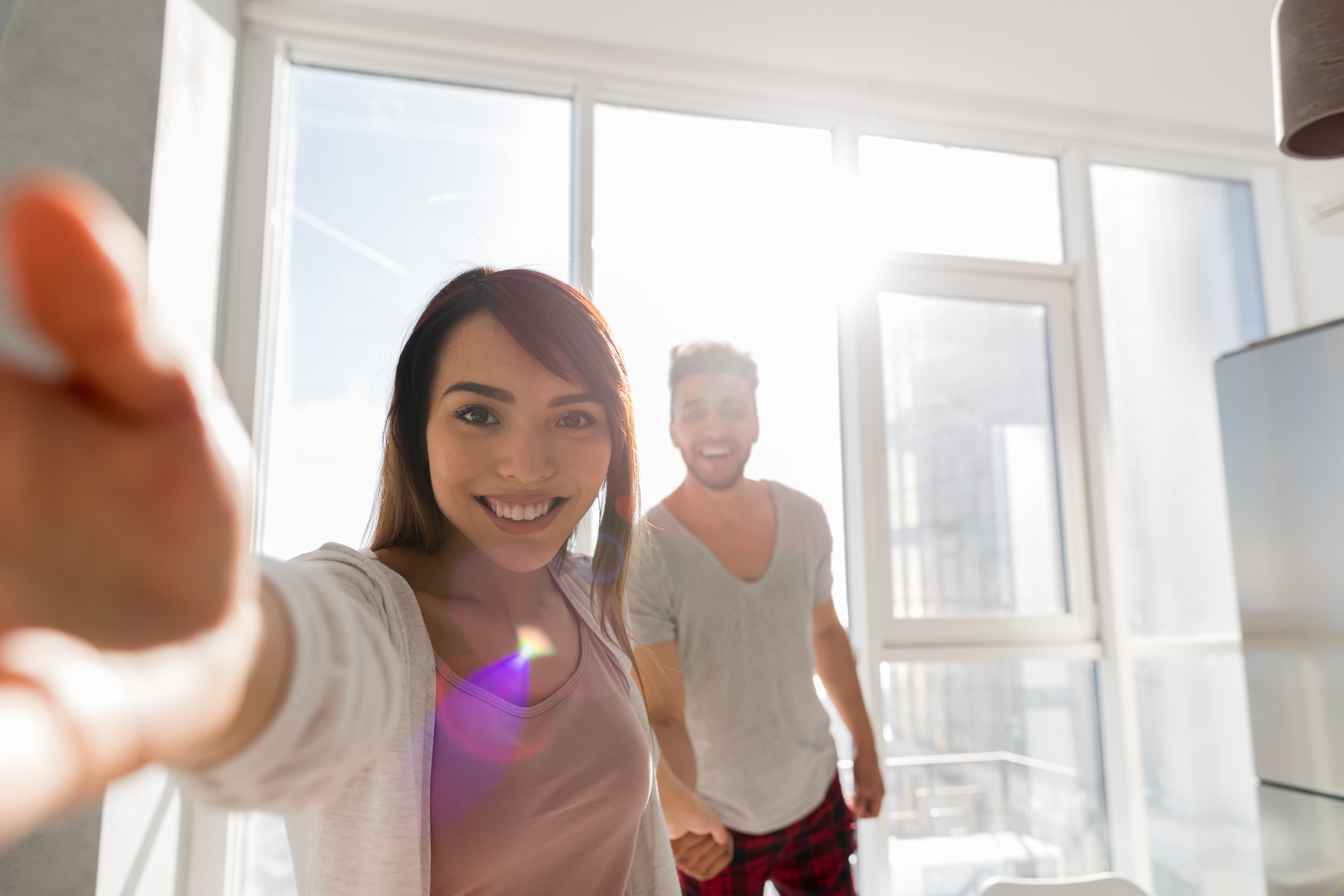 SEMCO Stil - Glazing bar window in a classic design
Find the appropriate glazing bar at SEMCO for protected buildings, country style private homes and post-modern town houses!

SEMCO Stil can be combined with enhanced thermal insulation, sound insulation, solar control and break-in protection and is compatible with all low-e glazing.

In addition to wooden, country style and Vienna glazing bars, we also provide the SEMCO Stil 3D glazing bar with enhanced visual effect, which was specially developed for SEMCO Energy triple glazing.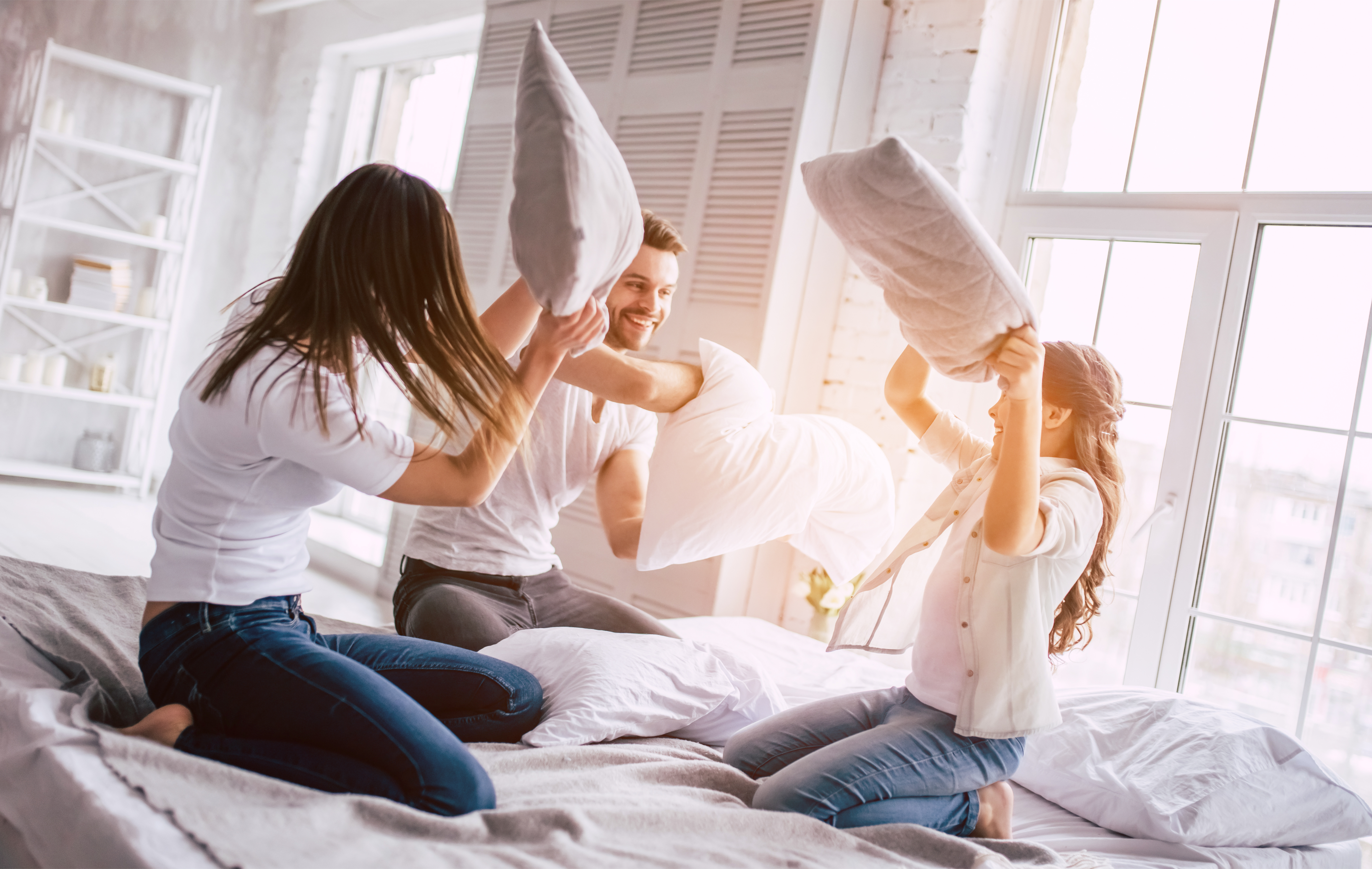 Bird Protection Glass
In Germany alone, every year sees millions of birds fly into facades either because the surrounding vegetation is reflected in the glass or birds see through the glass and mean to fly through it. SEMCO Wing Protect effectively prevents birds from impacting on the glass because birds perceive the transparent striped pattern as a barrier.

SEMCO Wing Protect is an efficient bird protection glass that successfully passed the WIN test at Hohenau ornithological institute in Austria. The WIN test is a strict process that measures a bird's reaction while it flies towards glass reflections. And the result: The transparent striped pattern is an outstanding choice for preventing bird impacts.

The performance of SEMCO Wing Protect can be improved even further by combining it with SEMCO Klimaglas or SEMCO Vista anti-reflective glass. The best choice is determined by circumstances on site and whether bird impact is primarily caused by reflections or by birds seeing greenery or similar through the glass. For more comprehensive details contact your SEMCO consultant.
Anti-condensation glass
For applications that require highly efficient low-e glass, exterior condensation can be problematic, above all in spring and autumn. SEMCO Clearview can help to reduce exterior condensation and improve the view through the window.
SEMCO Clearview coating is a mature low-e coating that provides excellent thermal insulation. As a consequence, the glass surface maintains a higher temperature and condensation occurs less frequently and also disappears more quickly.
The coating is also hydrophilic, which makes cleaning the window easier. SEMCO Clearview is an online coated low-e product that is durable and easy to clean and handle. The glass can be laminated, tempered, curved and installed into IGUs. SEMCO Clearview can be used in a variety of commercial and private applications in combination with other thermally efficient glazing.
Anti-reflective glass
Glass is an indispensable architectural element within our working and living environment. With SEMCO Vista, we facilitate the clearest and most reflection-free viewing experience possible through a pane of glass. Shopping centres, businesses, museums, zoos, labs and medical facilities all benefit from a visual experience undisturbed and undistorted by reflections.

In other words: SEMCO Vista is the ideal solution for applications that call for a reflection-free view. SEMCO Vista significantly upgrades display windows, facades, showcases, serving counters, industrial refrigerators and marketing displays.
Invisible layer, visible effect: Although the glass features an anti-reflective coating, the viewing experience is actually enhanced and disrupting reflections minimised. The special SEMCO Vista coating exploits the wave characteristics of light. Reflected light is mutually negated and consequently becomes 'invisible' to the observer.
Self-cleaning glass
Glass is the most fascinating post-modern building material. It captivates through its splendour, lightness and high level of functionality. SEMCO Dur Clean underscores these characteristics with its self-cleaning effect.

The functionality behind SEMCO Dur Clean is based on its photocatalytic and hydrophilic effects. UV radiation in sunlight produces a catalytic effect on the outer coating so that organic debris breaks down and is washed away more easily. When it rains, the individual raindrops disperse across the coating and unite to form a film of water, which washes away loose debris and flows away with the rainwater. Grime marks after the rain are practically eliminated as the formation of drops in the water that have the potential to dry up is negligible. Windows and facades seldom require cleaning, while the climate-related values of the glazing, such as light transmittance and g value, are maintained.
Oversized multi-function insulating glazing
SEMCO XXL maximum sizes are available in unprecedented dimensions. Breathtaking views and indoor spaces as bright as day are par for the course. SEMCO XXL is the designation for SEMCO insulating glass units in jumbo format. SEMCO XXL is available in the low-e glass, Klimaglas, solar control, sound insulation and safety glass product groups. Offering almost 20 m² of full pane area, it comes as a double or triple glazed unit.